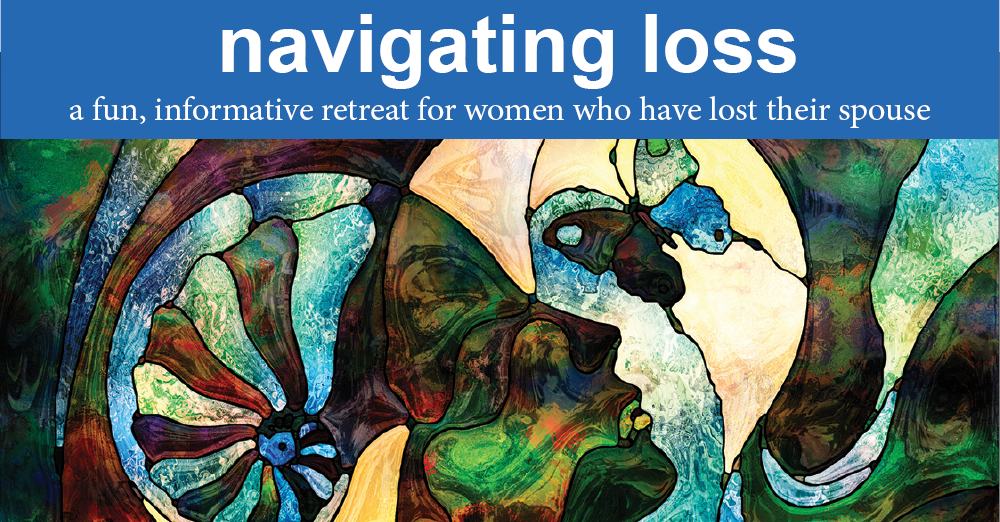 8/27/2019 Family Hospice, Part of UPMC, is once again offering "Navigating Loss," a fun and inspiring workshop for women who have lost their spouse. This year's retreat will take place on Thurs., Sept. 19 from 9:30 a.m. until 4:30 p.m. at the Heritage House at White Sulphur Springs, 4500 Milligans Cove, Manns Choice.
Leading the workshop is nationally known TEDx speaker, Certified Grief Recovery Specialist®, writer, widow and retreat leader Donna Marie Todd, who is the founder of AWidowsTale.com. 
"Donna Marie helped us to rethink goals for ourselves and to look ahead to our future in a more positive way," shared one attendee at last year's Widows Retreat. "It was good to be in the company of other women, Donna Marie included, who 'get it'. We supported each other, found humor together and explored techniques to keep us healthy in body and spirit."
The first annual Family Hospice Widows Retreat last fall was a time of rebuilding hope through sharing laughter and tears. This year's workshop is scheduled for Sept. 19 at White Sulphur Springs, Manns Choice. This is made possible through support of the Home Nursing Agency Foundation.
This workshop is designed for women who have lost their spouse at least six months prior to the event but not longer than ten years previously. This lighthearted event gives participants the ability to connect with other women who share their situation and learn useful and inspiring ways to recover from loss and rebuild their lives.
"I did not realize that Donna Marie would make this retreat so personal to my journey as a widow," another participant said. "I am walking out the door at the end of the day feeling lighter, happier and more secured that my future, without my husband, deserves to be happy and fulfilled rather than sad and feeling useless." 
Attendance is limited, and pre-registration is required. The day begins with morning beverages at 9:30 a.m. and runs until 4:30 p.m. All workshop materials, a take-home workbook and lunch are included with the $25 registration fee. To register, contact Family Hospice Bereavement Secretary Charlene Ebersole at 814-947-7060
or This email address is being protected from spambots. You need JavaScript enabled to view it..
This retreat is funded in part by a grant from the Home Nursing Agency Foundation. 
# # #
About Family Hospice:
Family Hospice is Pennsylvania's largest non-profit hospice provider. Family Hospice helps patients to make choices about their care, supporting family and friends who are grieving and educating both professionals the community about end-of-life issues. Through a commitment to quality services, Family Hospice provides a complete continuum of care to patients and families. Call 1-800-445-6262
to learn more.
UPMC Home Healthcare of Central Pennsylvania is an equal opportunity employer. UPMC Home Healthcare policy prohibits discrimination or harassment on the basis of race, color, religion, ancestry, national origin, creed, limited English proficiency, age, sex, genetics, sexual orientation, marital status, familial status, handicap or disability, ability to pay, diagnosis, veteran status, infectious disease, DNR status, or any other legally protected group status. Further, UPMC Home Healthcare will continue to support and promote equal employment opportunity, human dignity, and racial, ethnic, and cultural diversity. This policy applies to admissions, employment, and access to and treatment in UPMC Home Healthcare programs and activities. This commitment is made by UPMC Home Healthcare in accordance with federal, state, and/or local laws and regulations.