HNA Adult Daily Living Center
100% compliance at HNA Adult Daily Living Center from Department of Health
For adults 18-years and older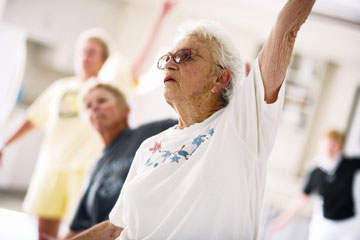 Are you concerned about your loved one's safety at home during the day? Are they socially isolated? Do they require ongoing medical monitoring? The HNA Adult Day Living Center can help.
The HNA Adult Day Living Center offers a cost-efficient and effective alternative to nursing home placement or an assisted living facility, and home care. Designed for individuals over the age of 18, services are delivered in a holistic all-inclusive approach in a safe, structured and homelike environment. Services include:
Care Management
• Monitoring key vital signs and functional status for changes in condition and coordinating care
• Acting as a liaison to relay information and offer guidance to family members
• Assistance with medications
Health Promotion Activities
• Participation in exercise programs to maintain or improve general health and functional ability
Social/Recreational Activities
• Card and board games
• Arts and crafts
• Puzzles
• Music
• Fun daytrips
• Structured leisure time
Nutritious Meals & Snacks
• Two nutritious meals and a snack provided daily
Personal Care
• Bathing, personal hygiene, toileting and dressing assistance
Van Service/Transportation
• Arranging for door-to-door transportation
Family Support
• Support groups, case conferences and educational materials to help families cope.
Specialized Services may also be available including:
• Rehabilitative Therapy
     Physical, Occupational and Speech Therapy to restore functional ability
• Beautician/Barber
     Haircuts, permanents and shaves
• Podiatry
     Physician-provided foot care
Location:
118 Ebony Drive, Ebensburg, PA 15931  |  814-472-1282
Questions? Click here to see our Frequently Asked Questions.
Visitors are always welcome.